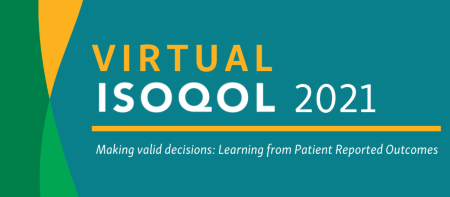 Making valid decisions: Learning from Patient Reported Outcomes

ISOQOL 2021 is a virtual event!

Important Dates
12-28 October 2021: Live Virtual Conference
12 October - 30 November 2021: View On-Demand Presentations
Peer review
Journal of Patient-Reported Outcomes operates a double-blind peer-review system and further details are available in our peer review policy. If you are new to peer review, you can read an overview of the peer review process and its benefits. Also, please see resources for reviewers, including training and tutorials, and information about receiving recognition for your involvement.
Indexing
We are pleased to announce that all articles published in Journal of Patient-Reported Outcomes are included in the Emerging Sources Citation Index, Web of Science, Scopus, PubMed, PubMed Central and DOAJ.
Aims and scope
The Journal of Patient-Reported Outcomes (JPRO) is an international, open access, multi-disciplinary journal publishing original manuscripts in the field of patient-reported outcomes (PRO). JPRO will consider original research and review articles, brief communications, commentaries, editorials, and reviews of recent books and software advances relevant to the following topics:
PROs in clinical trials.
PROs in clinical practice.
Patient, family, community, and public engagement.
Qualitative studies on the development and application of PROs.
Studies of the social and behavioural determinants of health using PRO measures.
Patient-Reported Experience Measures.

The International Society for Quality of Life Research (ISOQOL) is a global community of researchers, clinicians, health care professionals, industry professionals, consultants, and patient research partners advancing health related quality of life research (HRQL).
Together, we are creating a future in which patient perspective is integral to health research, care and policy.
ISSN: 2509-8020 (electronic)