Editors-in-Chief
Read the full profiles here
David Feeny , Editor-in-Chief
McMaster University, Canada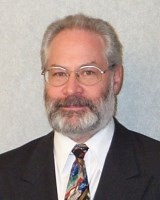 Dennis A. Revicki , Editor-in-Chief
Evidera, USA
Indexing
We are pleased to announce that all articles published in Journal of Patient-Reported Outcomes are included in PubMed, PubMed Central and DOAJ.

Aims and scope
The Journal of Patient-Reported Outcomes (JPRO) is an international, open access, multi-disciplinary journal publishing original manuscripts in the field of patient-reported outcomes (PRO). JPRO will consider original research and review articles, brief communications, commentaries, editorials, and reviews of recent books and software advances relevant to the following topics:
PROs in clinical trials.
PROs in clinical practice.
Patient, family, community, and public engagement.
Qualitative studies on the development and application of PROs.
Studies of the social and behavioural determinants of health using PRO measures.
Patient-Reported Experience Measures.