Journal of Patient-Reported Outcomes in San Diego
​​​​​​​
The ISOQOL 26th Annual Conference will take place in San Diego, California, 20-23 October 2019.

Check the ISOQOL website for updates.

Exploring the responsiveness of goal attainment scaling in relation to number of goals set in a sample of hemophilia-A patients
Lisa McGarrigle, Jonathan C. Roberts, Michael Denne and Kenneth Rockwood
The authors of this article investigated responsiveness of one- and two-goal GAS (goal attainment scaling) using data from a sample of patients with hemophilia A, finding that One-goal GAS is responsive to change in a clinical population.

Catch the Wave 2019: PROMIS® Clinical and Methodology Advances
​​​​​​​
The 5th annual PROMIS® Health Organization Conference will take place on October 24 and 25, immediately following the ISOQOL annual conference.

This conference will focus on the use of PROMIS® health measures by researchers, clinicians and hospital administrators who are using PROMIS® to incorporate the patient's voice in evaluating and improving health outcomes. Researchers from around the globe will share best practices for the development, translation, evaluation, and utilization of the PROMIS®.

Information will be presented in a two-day format comprised of workshops, plenary sessions, concurrent oral presentations, poster walks and informal networking opportunities for attendees.
For more information, visit the PROMIS® Health Organization website.
Editors-in-Chief
Read the full profiles here
David Feeny , Editor-in-Chief
McMaster University, Canada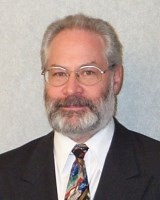 Dennis A. Revicki , Editor-in-Chief
Evidera, USA
Journal of Patient-Reported Outcomes launches new Thematic Series

​​​​​​​The Editors of Journal of Patient-reported Outcomes are pleased to invite submissions to the journal's new Thematic Series on Patient-reported Experience Measures (PREMs)

Indexing
We are pleased to announce that all articles published in Journal of Patient-Reported Outcomes are included in PubMed, PubMed Central and DOAJ.

Aims and scope
The Journal of Patient-Reported Outcomes (JPRO) is an international, open access, multi-disciplinary journal publishing original manuscripts in the field of patient-reported outcomes (PRO). JPRO will consider original research and review articles, brief communications, commentaries, editorials, and reviews of recent books and software advances relevant to the following topics:
PROs in clinical trials.
PROs in clinical practice.
Patient, family, community, and public engagement.
Qualitative studies on the development and application of PROs.
Studies of the social and behavioural determinants of health using PRO measures.
Patient-Reported Experience Measures.
The International Society for Quality of Life Research (ISOQOL), established in 1993, is a non-profit society to advance the scientific study of health-related quality of life and other patient-centered outcomes to identify effective interventions, enhance the quality of health care and promote the health of populations. ISOQOL provides the premiere opportunity for those in the quality of life research field to connect and network.
Quality of life has become a prominent subject in philosophy, social science, clinical medicine, health services, and outcomes research. ISOQOL fosters the worldwide exchange of information through: scientific publications, international conferences, educational outreach, and collaborative support for health related quality of life initiatives. We are an international society with activities focused on promotion of high quality research in the science of health-related quality of life (HRQOL) measurement and patient-reported outcomes (PRO).
ISSN: 2509-8020 (electronic)
Annual Journal Metrics
Speed
86 days to first decision for reviewed manuscripts only
59 days to first decision for all manuscripts
191 days from submission to acceptance
37 days from acceptance to publication

Usage
39,255 downloads
190 Altmetric mentions