Editor profiles
David Feeny , Editor-in-Chief
McMaster University, Canada
David Feeny, PhD, is a Professor of Economics at McMaster University; he received his PhD in Economics from the University of Wisconsin-Madison in 1976. Dr. Feeny has more than 260 peer-reviewed publications on a wide variety of topics, including the methods for the assessment of health-related quality of life, the methods for the assessment of healthcare technologies, the estimation of multi-attribute utility functions, and the economic evaluation of healthcare services. Specific projects have included childhood cancer; prenatal diagnosis; pediatric asthma; elective hip replacement; hip fracture; stroke; rehabilitation after myocardial infarction; long-term outcomes of very low birthweight and neonatal intensive care; end-stage renal disease; diabetes; anxiety; the provision of primary care by multi-disciplinary teams; the development of condition-specific measures of health-related quality of life in substance abuse; the health-related quality-of-life effects on being on the waiting list for elective surgery; and the effects of using measures of health-related quality of life in routine chronic-care management. Dr. Feeny is also engaged in research on methods for assessing population health status and the determinants of population health.
Dr. Feeny has served as an Associate Editor or on the editorial boards of Quality of Life Research, the Canadian Medical Association Journal, Medical Decision Making, PharmacoEconomics, the International Journal of Technology Assessment in Health Care, and Health Reports. Dr. Feeny served as the President of the International Society for Quality of Life Research (ISOQOL) and was the recipient of the 2010 President's Award from ISOQOL.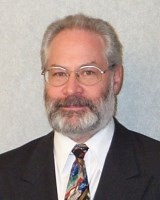 Dennis A. Revicki , Editor-in-Chief
Evidera, USA
Dennis A. Revicki, PhD, is Senior Vice President, Outcomes Research, at Evidera in Bethesda, MD, USA. He has more than 30 years' experience in designing and conducting studies involving health outcomes research and assessment, health services research, and psychometrics. Dr. Revicki's primary research interest is in studying health outcomes including applications of health-status assessment and health-utility measures in clinical trials and outcomes research, and mental health services research. Dr. Revicki completed his graduate work in quantitative psychology at the University of North Carolina at Chapel Hill in 1981. Dr. Revicki holds faculty appointments in the Department of Health Policy and Administration, University of North Carolina at Chapel Hill, Department of Epidemiology and Health Policy Research, University of Florida, and the Department of Psychiatry, Georgetown University Medical Center. Dr. Revicki has over 340 article publications and more than 30 book chapters on health status assessment and pharmacoeconomics. In 2015, he edited a book with Dr. Steve Reise entitled Handbook of Item Response Theory Modeling: Applications to Typical Performance Assessment. In 2007, he received the ISOQOL President's award for his contributions to health outcomes research. He was previously an Associate Editor and Co-Editor-in-Chief for Quality of Life Research, and has previously served on the ISOQOL Board and as treasurer.