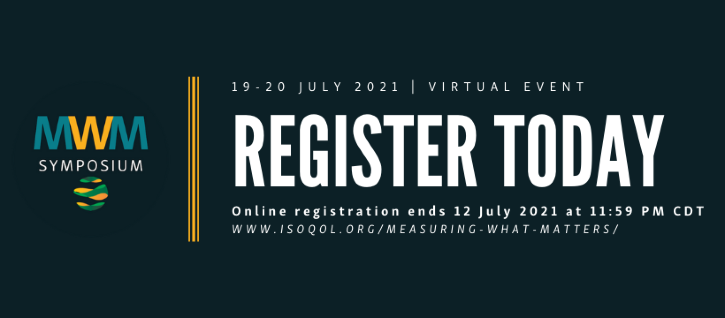 Intensive longitudinal measurement: Methodologies for collecting, analyzing and interpreting patient-generated data from daily diaries, wearables and sensors.
As we collect data more frequently in both clinical and real-world studies, patients are often assessed using intensive longitudinal measurement techniques, such as daily diaries, wearable devices, and/or sensor technology. This allows the recording of data at regular intervals between site visits, the capture of acute events as they occur for clinical monitoring, and/or continuous monitoring in order to answer research questions that were previously unanswerable through traditional data collection.
This year's MWM Symposium will take place virtually.